Toys not available in my price range
Besides standard TIG welders, there's also micro-TIG which is designed for precision welding of small and thin parts. At this power level (less than 100A), the electronics can also handle plasma which you can use for welding in addition to cutting. So I was looking at this
Dual-Arc 80 Micro-TIG/Plasma System
and I was wondering how much it costs.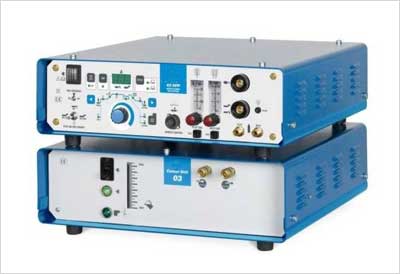 The web site does the standard request a quote which is lame, but a few more lines down on the google search turned up this posting which gave me a ballpark figure:
Pro-Fusion Dual-Arc 80 Micro-TIG/Plasma System. Our R&D project has been completed. Used less than 50 hours. Available for $10,500 (shipping & insurance additional).
Guess I better stick with the low-budget stuff from Lincoln and Miller.